Pilar Cabrera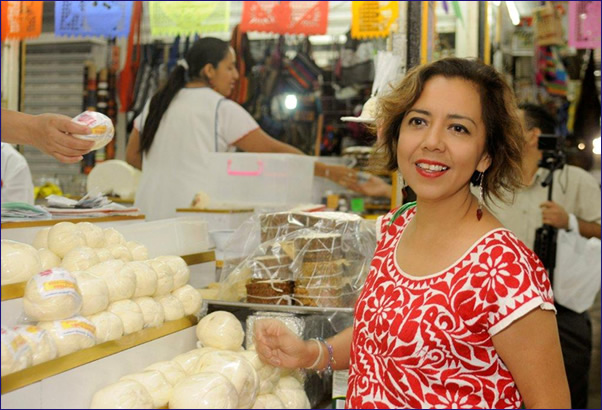 Chef Pilar Cabrera was born in Oaxaca where she learned the pleasure of gastronomy from when she was very young at the side of her maternal grandmother and aunts.
From her father, she learned to choose the best ingredients in the market, to bargain and to enjoy running through the hills in the mornings, and from her mother, who was a nurse, she learned to have a balanced diet.
Pilar studied Food Science at UNAM (Universidad Nacional Autónoma de México) in Mexico City and worked for Herdez-Mc Cormick in the area of Research and Development. When she returned to Oaxaca in 1994, she and her family opened Café Galeria La Olla. Six years later Pilar entered into the world of teaching by opening the cooking school, Casa de los Sabores.